Hola Lexicans! I hope you are all having a lovely New Year and have stuck to your New Year's Resolutions so far (eeek fingers crossed!!), if you'd like to see a post half way through the year on how well (or how not well!) I'm keeping my resolutions, then let me know as I think that could be a very interesting post. Buuut for now I'm going to be doing a (slightly late!) roundup of some of the
YA Books of 2017
. These books are ones that stuck out to me this year. This could be for multiple reasons (e.g. I was highly anticipating it or it was hugely hyped up by others) but basically they were in some way
memorable YA books that were released in 2017
. It might sound quite confusing, but it's quite simply a summary of
7
YA Books of 2017
(that I read!)
A Quiet Kind Of Thunder
by Sara Barnard
I have talked about Sara and her books *a lot* but they're just so good!! I had previously read Barnard's Beautiful Broken Things (which I'm
low-key
high-key in love with) and so the day I realised she had another book (which I hadn't known before) was a truly beautiful day (genuinely the rest of that day once I'd bought it I was just so happy!!). I've done a full review here:
http://whatlexieloves.blogspot.co.uk/2017/02/a-quiet-kind-of-thunder.html
so check that out;) but in short ahh THIS BOOK IS SO CUTE!! Like such a simple way to describe it is 'lovely' and I know that's not the most exciting of adjectives, but it really just sums it up - I smiled so much when reading this book aww.
Goodbye, Perfect
by Sara Barnard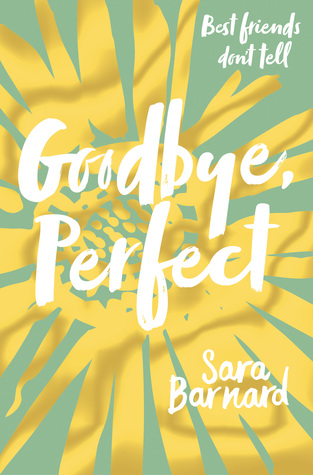 Okay yess this is another one of Sara's books but I loved it so I'm not going to leave it out!! This book hasn't actually released yet (although it is going to be released very soon on Feb 8th, so watch out!) but I was lucky enough to be sent a copy by Pan Macmillan a few months ago. Again, I've done a full review (same with all the books in this list - as they were some of my favourites, I obviously wanted to review them for you) so you can read that here:
http://whatlexieloves.blogspot.co.uk/2017/11/goodbye-perfect-written-by-one-of-my.html
but this is a beautiful book about the strength of friendship, and how a good relationship between two best friends is when it's really put to the test. I would 100% recommend this, so when it comes out pick it up in your local bookstore;)
One Of Us Is Lying
by Karen McManus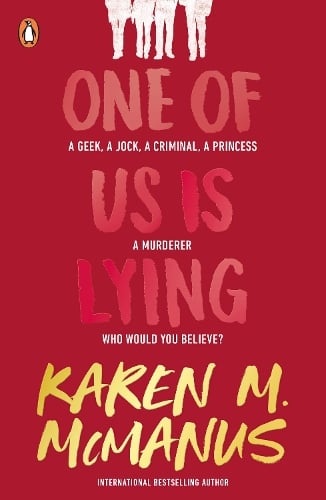 This is a mystery, contemporary (hehe my two favourite genres) teen book that released this year and even though I just realised I never did a review on it, I did really enjoy the book. The only thing about it was that I found the book pretty predictable. Despite this, I still really loved the book and I still found the book gripping and interesting, even though I'd guessed 'whodunnit' so it wasn't exactly a surprise for me, there were still lots of other secrets and 'twists and turns' in this book! I might do a full review on this soon, so let me know if you'd like that but if you enjoy a good ol mystery, I would
definitely
recommend One Of Us Is Lying.
The One Memory Of Flora Banks
by Emily Barr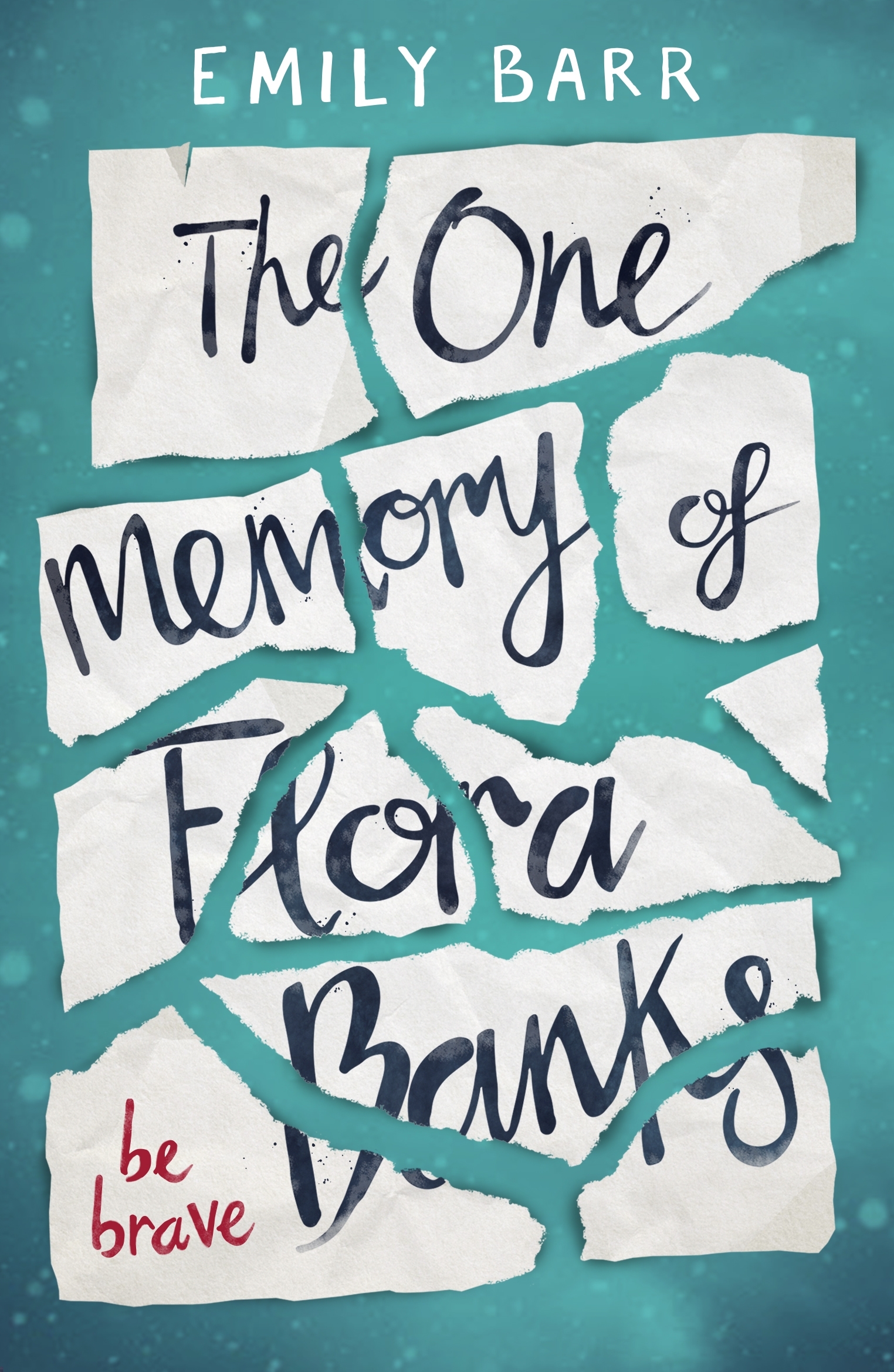 Ugh.. This book annoys me because
I didn't hate it,
I just didn't love it either! I did a full review on this, which you can read here:
http://whatlexieloves.blogspot.co.uk/2016/12/the-one-memory-of-flora-banks.html
but I'll summarise here again. TOMOFB is about Flora, who is a 17 year old with a brain tumour, meaning she has no long-term memory and can only remember things for up to about 2 hours before forgetting them. Until one day she kisses a boy (Drake) and for the first time in 7 years, she can remember it. This sounded like an interesting premise, so I was looking forward to this book (particularly as the advertising I had seen for it made it seem very much like a mystery book) but instead I just didn't really like the book. I found it very repetitive, and whilst at first I liked that, as it made it feel very realistic, but after a while it just. got. boring. And all the actions of those around her, and even her own actions although I understand she couldn't exactly help it, made me SO ANNOYED!! Like they were just *so irritating* and yah. However, that being said, there were some good plot twists and it was interesting, I just didn't understand this huge hype surrounding it.
Windfall
by Jennifer E. Smith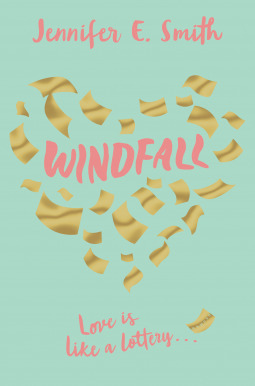 This book is a tricky one to review because I really really enjoyed reading it, and I'd definitely recommend, but looking back there's nothing about this book which blew me away or made it a particularly special or memorable book for me. As I said in my review of the book (which *guess what* you can read here:
http://whatlexieloves.blogspot.co.uk/2017/05/windfall-new-ya-release.html
) it's a fairly simple rags-to-riches story, but I just really liked the author's writing style, it sort of reminds me of a Rainbow Rowell writing style, and I think that just made me really like this book. The idea was interesting, yet simple, and overall this was just a really 'nice' YA book that released in 2017.
Turtles All The Way Down
by John Green
So *technically* I'm still reading Turtles All The Way Down (it's my current read), but let's be real here, I couldn't do a round-up of YA Books of 2017 and
not
mention TATWD. I'm not that far into the book, but it's got a really interesting premise - 16 year old Aza, who has severe OCD, is going on an adventure with her best friend to try and find runaway billionaire (there's an $100,000 reward at stake!). It's an #ownvoices novel which I love, and so far I love Aza, and I love the way that John Green has represented OCD/anxiety brutally, but honestly. Can't wait to finish this and I'm sure I will do a review on it once I've finished. This is my first of Green's (wHY?) and so far I definitely recommend!
The Names They Gave Us
by Emery Lord
I really loved this book, even though it feels like
ages
ago that I read it! Basically, it's about Lucy, a teenager whose mum has, for the second time, been diagnosed with breast cancer. To help Lucy with the upset and distress this is naturally causing her, her parents suggest sending her to a summer camp to help out with other teenagers and look after younger children, all of whom have a very sad background (e.g. grieving the loss of someone close to them, suicidal thoughts etc etc). There she meets friends who will help her get through the toughest of times, despite all being in a bad place themselves. I'm not sure whether it was the writing style, the well-developed characters, the plot twists, the thought-provoking, emotional nature of the book or all those things that made me love it so much, but I can happily say, whilst it's obviously a sad book, I still enjoyed reading it and I
definitely
recommend it!! If you want to read my separate review on The Names They Gave Us, then you can read it here: http://whatlexieloves.blogspot.co.uk/2017/07/love-this-book-names-they-gave-us.html
So those are the YA Books of 2017 I decided to feature in this post!! Have you ready any of these? What did you think of them? If you had to make a list of some books that were memorable to you this year (e.g. they were very popular, your favourite books, you were very excited for the release but were maybe disappointed, books that let you down etc etc) what would be on the list?
Xxx