Hello everyone! Today's blog post is going to be (as you can probably already guess from the title) about Everything Film!
Firstly, I wanted to highlight the amazing
Into Film.
It is a UK-based organization which helps to let young people and children: watch films, star in films, review films and even make their own films!With competitions, interviews and other great opportunities, register to Into Film today, to maybe become the next big thing when it comes the film industry.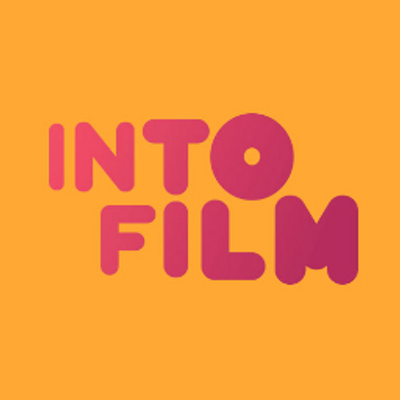 Next, is a review of the new Cinderella!
I think you all know the story of the much-loved Cinderella. And, now they have made a film out of it (real-life rather than animation). Wow! It is breathtaking, inspiring and overall amazing! The costumes are simply stunning, and the special effects are great. Now, to be honest, I'm not much of a Disney princess fan, but Cinderella changed my mind. The few tweaks were good, and I loved the: 'Have courage and be kind'. And, the acting was so good that twice I felt I would almost cry. Almost. Just a little bit. Promise!
If you haven't already seen it, then you HAVE to go and see it. And, don't think you're too young, it is amazing, whether you're 8, 10, 15, 40, or even 70 (go Nanny! ;)) Girls AND boys (though I didn't see any at the cinema).
Lastly, I wanted to do a review on the book: the
Children's Book Of Cinema.
This takes you through the world of film, from the first black-and-white movies, to the coloured, HD, 3d films we see today.
It also takes you behind the scenes to 'meet' directors, actors and producers, and includes tips for budding film-makers.
If you want anything to do with film when you're older, or are just a huge movie fan, and am interested about finding more of what happens behind the scenes, and the process that goes on when making a film, then this book is for you! I particularly love it as it is set out in such an interesting and eye-catching way!
What's YOUR favourite films?